Click here for COVID-19 UPDATES
---
About Us

We are the local government agency that is responsible for planning for and responding to different kinds of natural or manmade disasters. Things happen, and we're here to both prepare our community before an event occurs, and come to aid when something does happen. We attempt to manage risk and to provide assistance when the resources of individuals in our community are overwhelmed.
Our goal is to make this website a useful tool for both the general public of McKinley County, and for our professional first responders alike. You will find resources to aid you in preparing yourself and your family for the typical weather-related emergencies that occur in the Four Corners area, from fire to mud slides. Check out our Disaster Plan pages. There are many classes and courses that our county personnel are required to take to keep up their certification in knowing the latest and best ways to take care of people in a crisis situation. We are instrumental in facilitating these necessary training.
Here they can access our calendar for upcoming classes, and also download important documents that accompany these courses in our easy-to-use online library.
---

McKinley County has instituted a new rapid emergency notification service called CodeRED®.  By registering, you'll be added to the emergency call list
---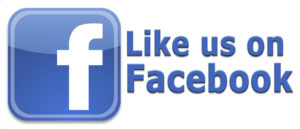 Important Forms
Upcoming Events