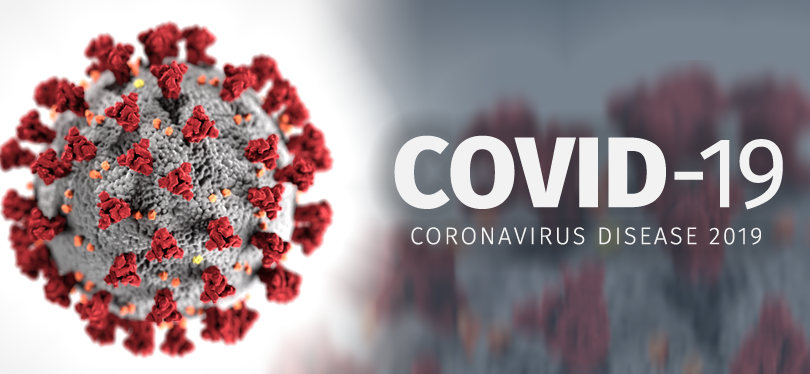 ---
Positive Cases of COVID-19 in McKinley County: 6,348 (Updated November 23, 2020 @ 1705)
Source: New Mexico Department of Health
New Mexico COVID-19 Case
Navajo Nation Dikos Ntsaaígíí-19 (COVID-19) Cases
---
Lastest Updates
---
Public Health Orders & Executive Orders
For a full list of New Mexico Public Health Orders and Executive Orders click here
To Report a Non-Compliant Business with the Public Health Order please email NMSP.COVID19@STATE.NM.US. A report should include the name and location of the business, and the date/time of when the violation was noted.
New Mexico State Police FAQ on COVID-19 click here
Read Gallup Police Department's Response to the COVID-19 and how can you can submit a Non-Emergency Incident Report Form Online click here
---

---
Health & Medical Information
COVID-19 Testing
Gallup Indian Medical Center
Effective Wednesday, March 10, 2020 GIMC will be screening patients and visitors upon arrival to the hospital. Patients and visitors will be greeted at the door and asked basic screening questions. In order to facilitate this, access will be limited to a limited number of entry points. The main northeast entrance to the hospital on Nizhoni Boulevard will remain open at all times. Learn more

Rehoboth Christian Hospital
Drive-up Coronavirus testing is now available in front of the main hospital entrance. Call our hotline first: (505) 236-1074 New COVID-19 Clinic hours to 8 am – 5 pm, seven days a week. Call hotline once you arrive at the Clinic. The COVID-19 Hot line is open 24 hours, seven days a week. Learn more
McKinley Public Health Office
MPHO will test the following persons for COVID-19: 1.Asymptomatic people who are close contacts or household members of New Mexico residents who have already tested positive for the coronavirus; 2.Asymptomatic residents in nursing homes; 3.Asymptomatic people in congregant settings such as homeless shelters, group homes, detention centers; 4.Symptomatic people displaying the COVID-19 symptoms of cough, fever or shortness of breath. If you meet either of these criteria, please call the following number to schedule an appointment: 505-722-4391. read more…
---
COVID-19 Hotlines
Gallup Indian Medical Center: 505-726-5897 / 505-726-5888

Rehoboth Christian Hospital COVID-19 Triage: 505-236-1074

NMDOH Coronavirus Health Hotline: 1-855-600-3453

Navajo Nation Health Command Center: 928-871-7014

Coronavirus Heath Hotline (Please use this number if you have HEALTH related questions about the coronavirus): 1-855-600-3453

Coronavirus Information Hotline (Please use this number if you have questions about school closures, job issues etc.): 1-833-551-0518

Senior & Disabled Adults Food Access Hotline: 1-800-432-208
---
Shopping for Essential Items

Wear a cloth face covering to slow the spread of coronavirus. Growing evidence suggests the virus can spread:
• Before people show symptoms (pre-symptomatic) and
• From people who have the virus but never show symptoms (asymptomatic).
Cloth face coverings help prevent spread of COVID-19 in these situations. Learn more
While shopping for groceries and other household essentials during COVID-19:
Order items online or over the phone. Get them delivered or pick up curbside.

Ask for deliveries to be left on your doorstep to avoid person-to-person contact.

After getting food/items, wash your hands with soap and water for at least 20 seconds, or use a hand sanitizer with at least 60% alcohol.


Learn more
---
Mental Health Support
The New Mexico Crisis and Access Line is here to support individuals and communities during this time. Counselors are available and here to hear you 24/7 at 855-662-7474. Learn more
Are You a Veteran Who is Experiencing Mental Health Challenges? Click for Resources& Support

New Mexico Healthcare Worker & First Responder Support Line 855-507-5509
---
Available Resources

---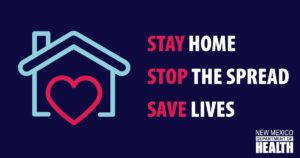 ---
Communication Guide for Deaf and Hard of Hearing People at the Hospital for COVID-19  open link here